I'm such a fan of ASLA! Passing their info along. Just my way of saying "Thanks ASLA"!
Autism Society of Los Angeles
Newsletter
February 2014
The Autism Society of Los Angeles receives a large volume of information that we would like to share with you. We are going to be sending out a monthly newsletter devoted to telling you what is happening in Los Angeles.
Please know that we would not be able to do this without your generous support and donations.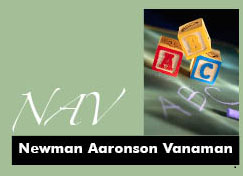 Presents
Current Issues: School Districts and Regional Centers
12825 Ventura Blvd, Studio City, CA 91604
Parents are only $25.00
School Districts: Current Issue in a Climate of "No Money=No Services
Regional Centers: Introduction to Self Determination-What Does It Mean for You
The South Pasadena Council PTA Special Needs Committee and
the South Pasadena Unified School District present:
3rd SPECIAL NEEDS CONFERENCE
Reaching All Students . . . do you believe in me?
Free Admission
SAVE THE DATE
South Pasadena High School, South Pasadena, CA 91030
Contacts:
Autism Society of California Survey

The Autism Society of California is pleased to release our 2014 California Autism Survey. While a number of areas are explored in the survey, the two major areas of focus are autism insurance and employment.

The survey will be open through

Wednesday, February 5, 2014

for input by parents, guardians and individuals with autism. We are asking that you spread this survey far and wide. The results from this survey are going to be used in an upcoming Senate hearing in March hosted by Senator Steinburg's office.


Customized Employment Bootcamp
Your invited to a Free Certificate Training Series provided by Education, Empowerment and Employment for Success Grant
The California Council on Developmental Disabilities, Jay Nolan and Easter Seals Southern California are sponsoring a 5 week long training series resulting in an optional National Certification in Community Employment Services.
For more information please click on the link below.
UCLA Seeks To Detect Autism Early in Life
Click on the link below if you are interested in participating in this study.
Adults with Autism: The Future is Now!
Support Group
Held on the 2nd
Wednesday
of the month
Next meeting
Michaels Learning Place
4901 W. Rosecrans Ave
Hawthorne, CA 90250
The topics include: Housing, conservatorship and public benefits, college programs, employment and transition.
New Autism Society of Los Angeles Support Group
A Place of Our Own
A parent support group which provides a supportive environment for parents to meet & share their feelings & experiences of parenting a child (minor or adult) with Autism. It's also a great opportunity to share resources. The support group meetings are confidential & judgment free
For more information please contact
Social Recreational Programs
Gamers with Autism- 10 years & older
2nd and 4th
Friday
of the month,
6:00 p.m.-7:00 p.m.
8635 Greenleaf Ave - Whittier
Fee: $15.00 a month, per person
Autistic individuals will have an opportunity to work on Social Skills in a formal setting while playing video games, air hockey, foosball and board games.
We have an Xbox 360, Wii and PS3; play our video games or bring your own.
This is a drop off program; there will be volunteer facilitators to assist. However, participants who require physical assistance to play games and/or the drums must be accompanied by an aid.
Autism Society GLB/SGV's
Drum Circles
Drum Circle for Autistic Individuals, 8 years and older: 1st and 3rd

Friday

of the month
Drum Circle for Family members: 4th

Thursday

of the month
Drum Circle for Siblings, 8 years and older: 4th

Tuesday

of the month